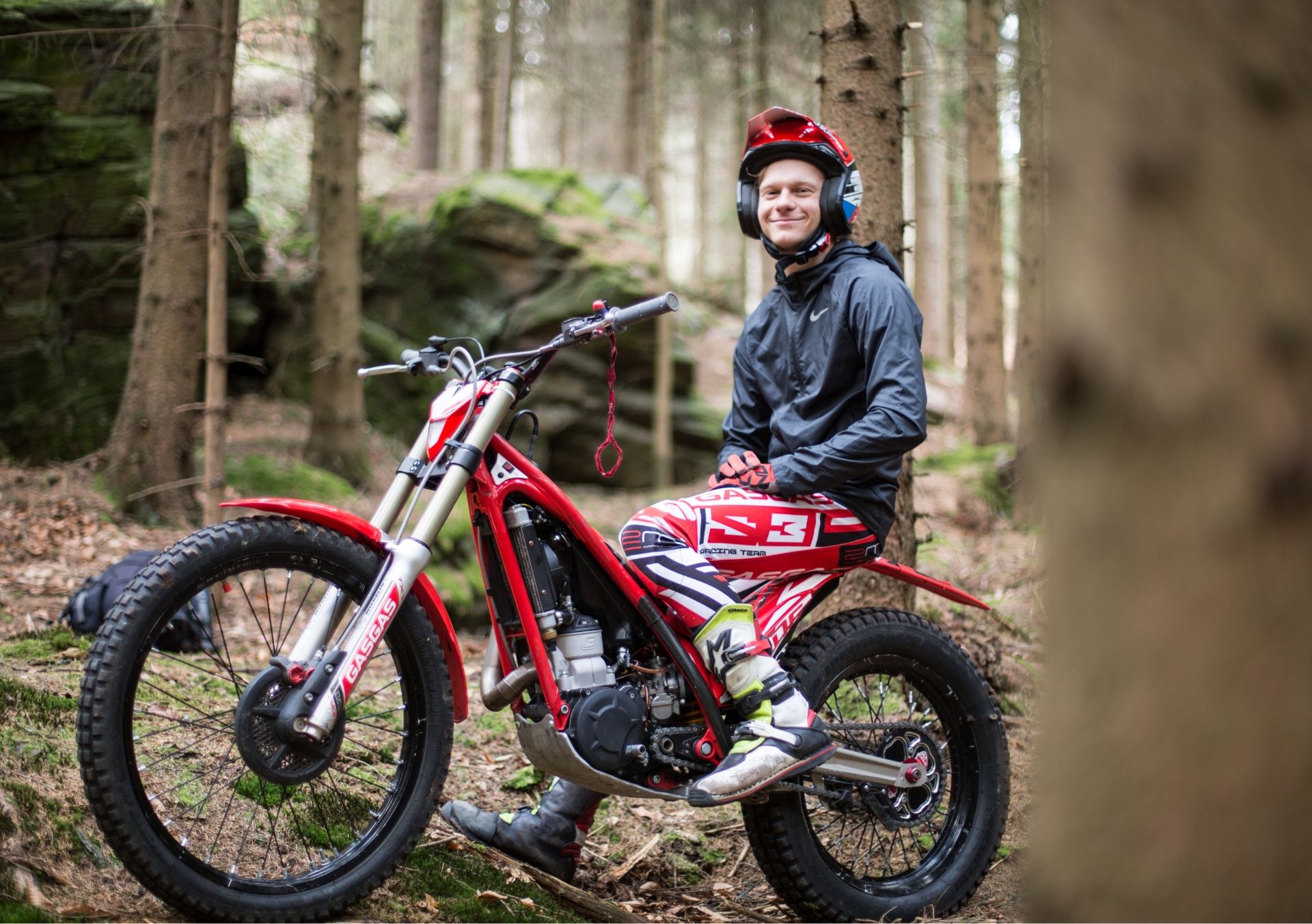 Who is Martin Matějíček?
My name is Martin Matějíček and I have been riding moto trials since 2003. For those people who do not know this sport, it is a very unique and attractive non-speed event on specialized motorcycles, which is split into sections where a competitor rides through a natural or constructed obstacle course while attempting to avoid crashing, touching the ground with the feet and damaging the marking of the section. The rider with the fewest penalty points wins.
Every year I attend several competitions – usually Czech Championship, European Championship, Trial des Nations, a few world rounds and then some other events. Actually competing is only a very small part of it all.
To get good results, I must keep practicing on my motorcycle almost every day. Except  riding trials, I do also some other physical sports to be fit – for example cycling, cross country skiing or yoga. I'm currently also studying Ph.D. degree of Information and Knowledge Management at the University of Hradec Králové.
What have I done?